You have decided to start a food truck business and already have a precise idea of your self-employment as a foot trucker?
Once you have your business idea, you should first concretize your vision and formulate it in a business plan. With a food truck business plan, you lay the foundation for the practical implementation of your start-up idea.
The creation of a business plan is not a must for founders, but you should not do without it for two reasons: On the one hand, with a proper concept you have a signpost and guideline for your business start-up at hand. Secondly, a business plan increases your chances of finding investors or financing partners.
In this blog post you will find 9 practical tips for creating a business plan that will convince investors of your business idea and make your dream of your own food truck come true.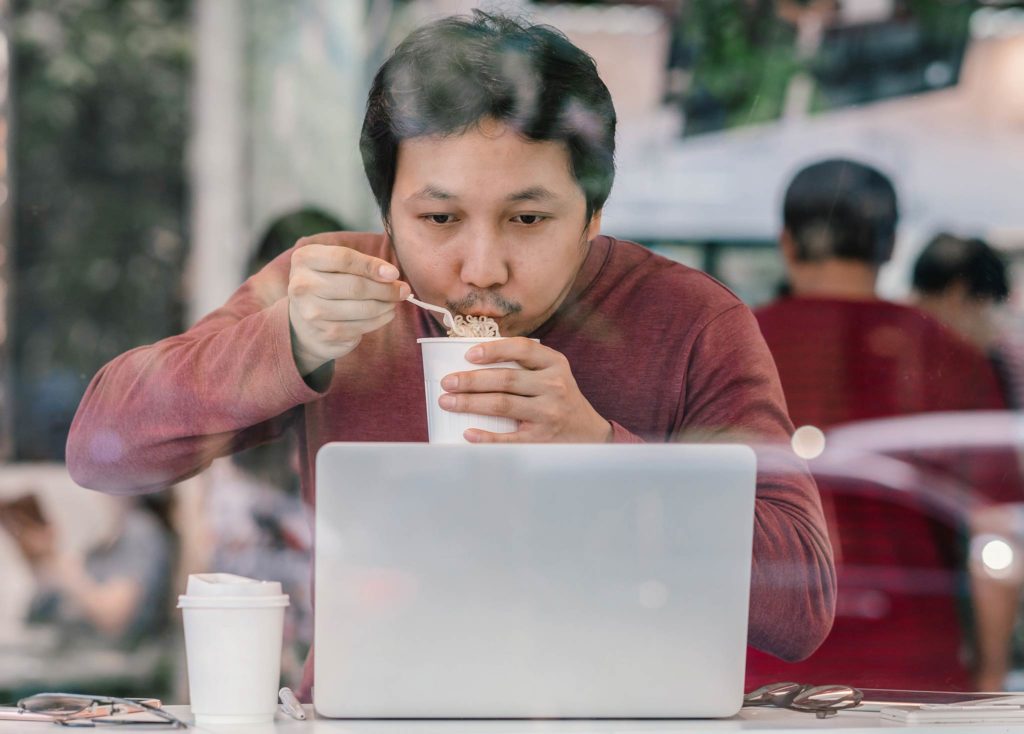 What should go into the food truck business plan?
To attract investors, lenders or potential business partners for your food truck business idea, you need a good strategy. The following points should not be missing in your business plan:
A summary and description of your street food business idea.
A market analysis and evaluation of the current economic situation and your chances to establish yourself in the food truck market.
A description of your target group
Marketing and sales strategies
A financial plan for at least three years
Capital requirements & financing for the implementation of your idea
Your qualification as a founder
The legal form of your food business
Possible risks of your start-up project
Description of the company management
Sales forecast
Description of your long-term goals. Where do you want your food trailer business to be in a few years?
With these 9 tips you will get guidance and be able to convince investors
In addition to the above business plan structure, the following 9 tips will help you create a food truck business plan that will serve as a roadmap and get funders excited about your business idea:
Tip 1: Thorough research & analysis are key.
Creating a business plan requires intensive research and detailed analysis. But your time investment will pay off, because with thorough research you can plan more accurately. And the better elaborated and more logically structured your plan is, the better your chances of convincing investors.
Tip 2: Convince investors with your idea already in the introduction
Many investors only read the executive summary. The introduction is probably the most important part of your business plan. In the introduction, you summarise your strategy in the most important points and provide important facts and figures. Avoid too much promotional text and romanticism, stay factual.
Tip 3: Be realistic
A healthy entrepreneurial optimism is certainly not wrong, but you should be able to prove positive estimates. You need a realistic plan to achieve your goals. Don't waste your time with wild, unrealistic financial projections without a reasonable plan of action. If you cannot create a logical and understandable action plan, you have set an unrealistic goal. Plan more cautiously than overly optimistically
Tip 4: Know the risks and address them
Starting a business always involves a certain amount of risk. Especially in the food service industry. Therefore, put your food truck business idea through its paces. What could influence the demand for your street food to decrease in the medium term? Is there a large, strong competitor against whom you must constantly compete?
Tip 5: Offer a special incentive
Be honest with yourself. Do you really have the potential to stand next to other street food carts? What you need is a USP (unique selling proposition): a unique, special idea that sets you apart from the existing offer. Mongolian Buuz or Zhengyalov hats of Armenian cuisine are better remembered by your guests than classic pizza.
Tip 6: Know your strengths
What qualifies you and your team? Professionalism and credibility play an important role in convincing potential sponsors of your street food start-up idea. Introduce yourself and your employees with decisive qualifications and experience. These are your strengths and investors value them.
Tip 7: Formulate your business plan in such a way that it is understandable for laymen
Choose clear language for your business plan so that laypeople can understand your idea of a street food mobile. Avoid industry jargon and foreign words as much as possible. Describe your business idea in a serious and factual manner; this is more credible than emotionally driven arguments.
Tip 8: Know the best and worst case scenarios
As you have already experienced, it is important that you make realistic forecasts. Think about how you will respond to future changes and how positive and negative events may affect the development of your street food business. Design two scenarios: A best-case scenario that meets all of your expectations and a worst-case scenario for the worst case expected. Work with provable facts and figures. Many investors will accept potential risks if you can show them that you will handle them responsibly.
Tip 9: Take help, use templates
Your business plan can be your ticket to self-employment as a food trucker. So it's worth investing time and effort. If you don't have any experience with writing a professional business plan, get a professional consultant to help you. And even if you write your business plan on your own, a second opinion can't hurt. Also, make sure that the layout of your business plan is appealing. You can find numerous templates and business plan tools on the web that will help you write a structured business plan that includes all the important content.
Summary: Don't take any risks and create a food truck business plan!
Yes, writing a business plan is a lot of work and is often seen as an unpleasant task. However, if you want to avoid the risk of finding out after the start-up that your idea of your own food trailer does not work at all, you should take the time. Above all, a carefully prepared business plan gives you the chance to get financial support for the start of your career as a food trucker.