The corporate design refers to the visual design of your food truck business and is an important element that you should definitely think about as a prospective food trucker.
It includes all the visual elements of your food truck business, such as the logo, the choice of colours, font(s) and many other details with which you communicate with your clientele and distinguish yourself from other food trucks.
In this blog post, we will show you what makes a strong, memorable corporate design.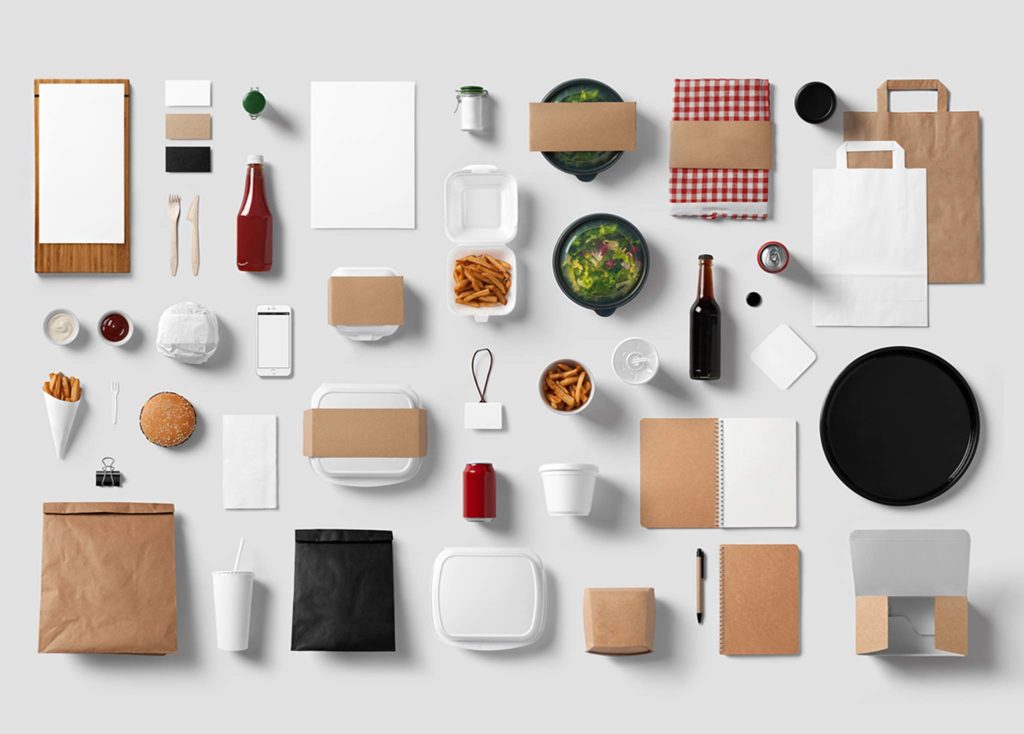 What is part of the corporate design of your food truck?
The appearance of your street food business is an element with great impact. It is the first impression, so to speak, and a strategic instrument that significantly influences your positioning and customer acquisition.
When developing the corporate design for your food business, the aim is to create a memorable but also coherent appearance. It's a well-known fact that the eye always eats with you! Not only the visual aesthetics and the recognition value play an important role, but also the communication of your philosophy and values.

A food truck corporate design is defined primarily by the following design elements:
Colour concept
Colours create different effects and associations. Your choice of colour determines how your Street Food Mobile is perceived. A look at colour psychology can help you to better understand the meaning and associations of the individual colours. But be careful, colour associations are not common sense, but are often subject to cultural influences. Our walkingsboxes sales trailers are available in 213 different RAL colours. We will be happy to advise you on your choice of colour.
Typography & font choice
The typeface you choose for your food truck appearance can also give your street food business a certain look and set you apart from your competitors or position you clearly. For example, straightforward fonts – so-called grotesque fonts, e.g. "Helvetica" or "Futura" – can make your food trailer appear modern and purist, whereas serif fonts such as "Times New Roman" or "Bodoni" point to classic or upscale cuisine.
Logo
A particularly important identification element of a corporate design is the logo. Your choice of colour and typography are incorporated into the design of your logo. It should show your customers what your values are, what they can expect and leave a lasting impression. A simple and short slogan – no longer than 5 words – which can be added if necessary, can be helpful.

Important elements where your corporate design can be used:
Food trailer or truck
When creating your corporate design, you should focus on your food trailer or food truck itself. It is the main element of your visual identity and even more important than your logo. Your street food truck is the No.1 point of contact with your customers, it communicates your food business and makes your target group curious.
Workwear
You can also shape the overall impression of your food truck and strengthen your brand with your work clothes and those of your employees. Whether simple jeans with a T-shirt or a black and white striped bib apron – your workwear should harmonise with your food truck's corporate design, be kept in appropriate colours and, if necessary, be printed or embroidered with your logo.
Further elements
Paper cups, food trays, cutlery & napkins, paper bags, pasta boxes, menu, advertising material such as flyers, stamp cards and business cards, website and social media profile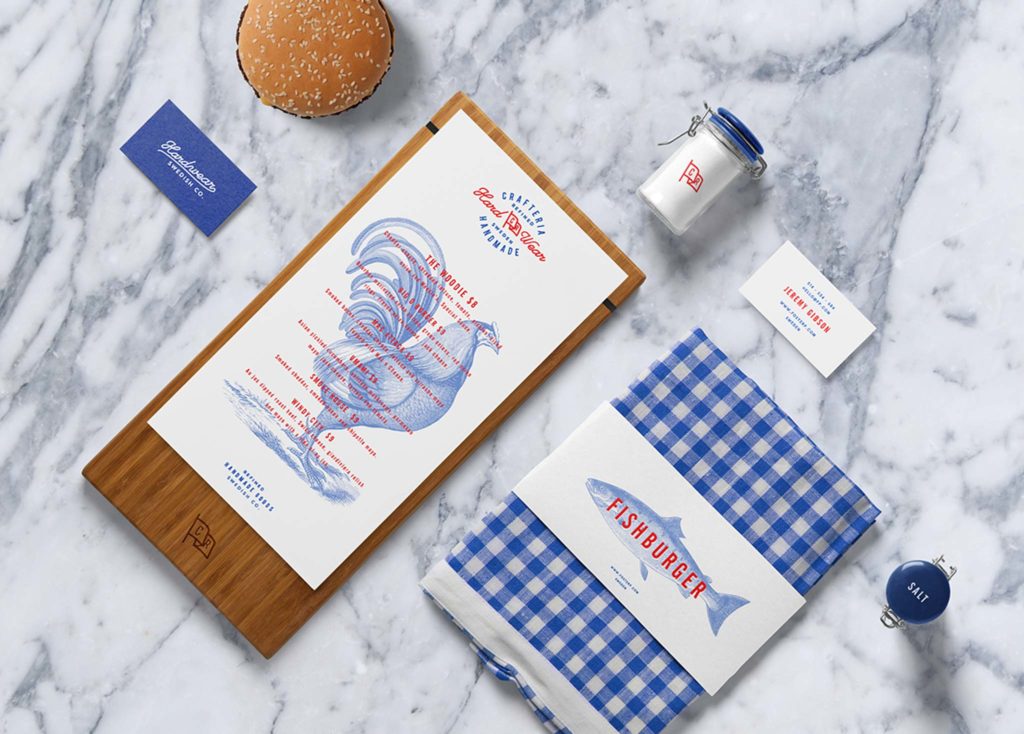 6 tips for a strong food truck corporate design
1. Approach the whole thing strategically
A corporate design that fits like noodles to sauce or like a fist to the eye is best developed with a strategy. Your strategy and design are built around the definition of your food truck brand.
So before you start creating the first design elements, deal with the inner values of your future brand. Determine what your brand should represent, who you are and what you stand for.
Clarify the following key question in relation to your street food business:
Who are you as a food trucker?
Who are your customers and who is your target group?
What values do you stand for?
Do you have a mission statement?
What sets you apart from your competitors?
Your answers to these questions will determine the direction of your corporate design.
2. Create recognition value
With a unique design that is memorable and easy to identify, you create a recognition value as well as a basis of trust and sympathy.
3. Know the market and stand out from your competition
With an individual design, you make yourself visible and can clearly distinguish yourself from other food trucks and offers. This form of positioning helps your target group to classify and find you later.
4. Be authentic
The best way to set yourself apart from your competitors is to be authentic and reflect your personality in your brand and design.
5. Implement your corporate design uniformly and consistently
It is important that everything related to your street food business is in line with your brand and corporate design. Create a consistent appearance and brand experience and thus trust. It is best to document exactly which corporate design elements you use.
6. Work with a graphic designer who knows their craft.
You can find young talented designers on social media platforms like  Instagram. There you can also get a direct impression of how they work. You  can also find good freelancers or design agencies on blogs like its nice that or  Design made in Germany.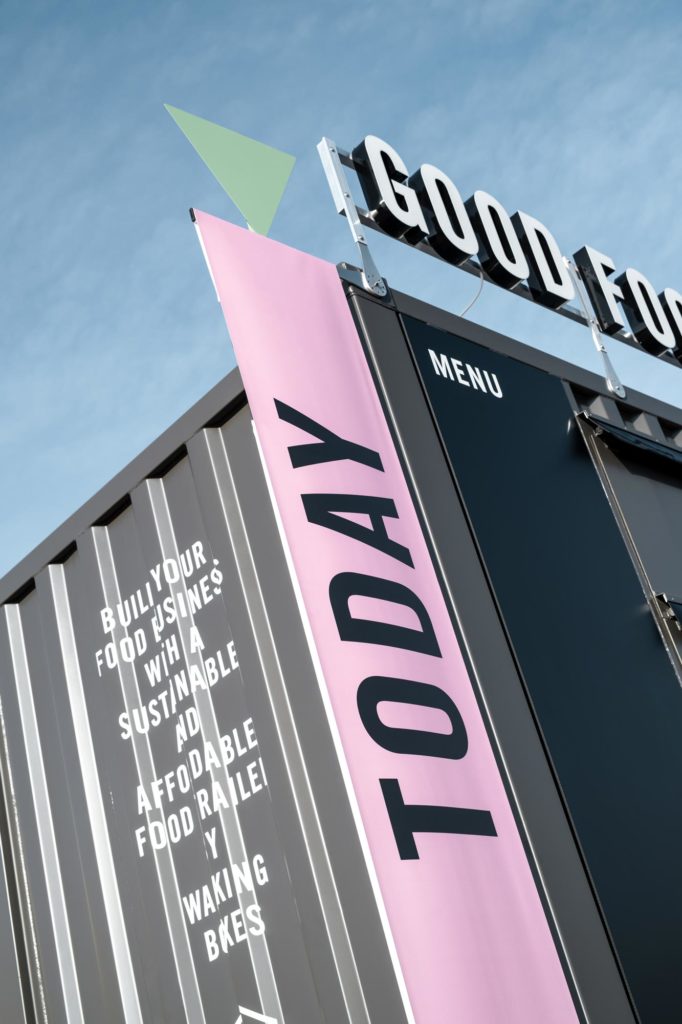 Conclusion: Corporate design as a success factor - it's the external effect that counts
A well thought-out corporate design is the be-all and end-all of a food truck business. Without a clear identity and visual recognition, it will be difficult to build relationships with your customers and retain them. So it's worth investing time in your food truck corporate design.
If you have a trained eye for design or have already gained experience in this area, then it is naturally a good idea to create your food truck design yourself. If this is not the case, you should not take this important task into your own hands, but let a professional designer help you. Our designers at walkingboxes are also happy to help you with the visual design of your mobile kitchen.